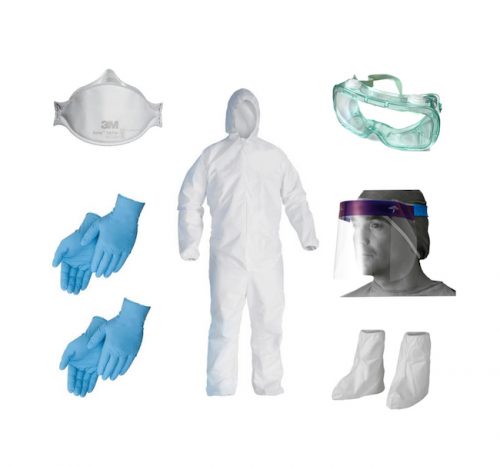 Personal Protective Equipment (PPE)
The OSHA PPE standards require you to protect workers from potential hazards in workplace operations. Personal protective equipment reduces employee exposure to hazards.
Match PPE Equipment to the Work Environment
Employers are required to determine if personal protective equipment should be used.
The level of protection you provide your workers must match the hazards they're exposed to. You should also have Personal Protective Equipment available for whatever emergency situation could arise in your operations.
SMM Has A Wide Selection of the PPE Safety Gear You Need
We offer a huge range of protection for eyes, hands, face, head, and hearing, along with equipment for personal fall protection systems. This wide range of items, materials, sizes and styles, means you'll be sure to find exactly what you need for your workers and work environment. You'll find safety glasses, full body harnesses, work gloves, reflective apparel, and much more!
Local Government Agencies
State Government Agencies
Federal Government Agencies
Surgery Centers
Urgent Care Centers
Assisted Living Facilities
Community Health Services
Emergency Medical Services
Physician Office Labs
Military Agencies
Correction Facilities
Health Systems
Home Health Agencies